Kenya Footballers' Welfare Association (KEFWA)
KEFWA EMPOWERS MEMBERS WITH CAF LICENCED COACHING COURSE TRAINING IN NAIROBI.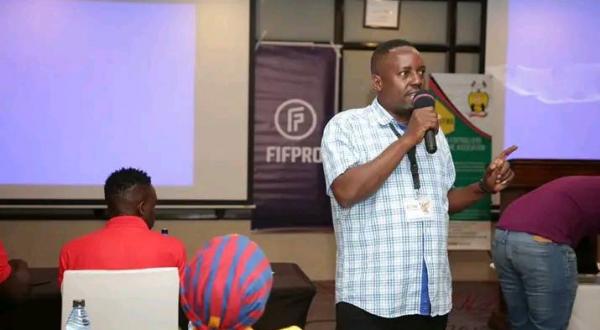 The Kenya Footballers Welfare Association(KEFWA) has sponsored members to participate in CAF D licence training program. 
The program that was officially Opened and presided over by Football Kenya Federation(FKF)NEC Nairobi Region Michael Majua at Kariobangi North Primary School,Nairobi saw 23 Male and 7 Female grassroot coaches begin their course.
KEFWA has many beneficiaries opportunities of the program offered to empower the members for life after football and it is designed to provide participants with the knowledge and skills necessary to coach football from the grassroots level.
The course will see 30 grassroot coaches begin their CAF D coaching course in a bid to properly train and equip grassroots coaches who will be given a platform to exercise their skills at the grassroots level.
This  course set to run for 10 days will enable them be eligible to attend the CAF C and B courses that have been lined up.
Speaking to Media,Education Officer Dan Makori emphasized it's importance in building members of the union. He stated that the KEFWA is committed to empowering it's members with valuable skills and training that will help them succeed both on and off the field.
During the 10-day course participants will learn about the basics of football coaching,including organizing and leading training sessions,player development and match preparation. We look forward to seeing our members develop their skills and knowledge in football coaching through valuable training and skills."
Makori echoed one of the KEFWA's agendas on ensuring capacity building of our coaches across the country who will share their football knowledge to their youth players that in the long term,will improve the standards of football in the Country.
"Our aim is to ensure capacity building of all our coaches so they may transfer their acquired knowledge to their players and hence raise the standards of football in the country," said Mr. Makori.
Also in attendance were FKF Nairobi East Chairman Amos Wakili and FKF Nairobi East Secretary General,Dickson Doyo.